Avoid Financial Pitfalls
When you buy a house, you enter into a long-term financial obligation. You fill out papers and sign legal documents based on those papers. It's important that you understand your responsibilities so that you won't be a victim, or a participant, in a fraud.
When you apply for a mortgage loan, every piece of information you submit must be accurate and complete. Anything less is considered loan fraud.
Unfortunately, there are people who may try to convince you to lie about your qualifications so that they can illegally make money at your expense. These people will appear to be your friends, saying that they're trying to help you. They may downplay or deny the importance of complying with the law and suggest that it's all just "red tape" that everyone ignores. Don't allow yourself to be fooled.
Be Smart
Before you sign anything, read and make sure you understand it.
Refuse to sign any blank documents.
Accurately report your income, your employment, your assets, & your debts.
Don't buy property or borrow money for someone else.
Disclosure of loan terms is not just a formality. It's the law and you have the right to know.
Don't change your income tax returns for any reason.
Tell the whole truth about money gifts.
Don't list fake co-borrowers on your loan application.
Be truthful about your credit problems, past and present.
Be honest about your intention to occupy the house.
Don't provide false supporting documentation.
If your loan application is rejected, find out what the problem is and how it can be resolved. Maybe you need to look for a less expensive house, or save more money. Check to see if there are any affordable housing and community programs you might be eligible for to help you through your home buying process.
Determining a Mortgage You Can Live With
There are a few basic formulas commonly used by lenders to determine how much of a mortgage you can reasonably afford. These formulas are called qualifying ratios because they estimate the amount of money you should spend on mortgage payments in relation to your income and other expenses. It is important to remember that these ratios may vary from lender to lender and each application is handled on an individual basis, so the guidelines are just that – guidelines.
Generally speaking, to qualify for conventional loans, housing expenses should not exceed 26 to 28 percent of your gross monthly income. Monthly housing costs include the mortgage principal, interest, taxes and insurance. For example, if your annual income is $30,000, your gross monthly income is $2,500, and $2,500 x 28 percent = $700. So you would probably qualify for a conventional home loan that requires monthly payments of $700.
IT IS IMPORTANT THAT YOU SELECT A HOME THAT WILL MEET YOUR FAMILY'S NEEDS AND KEEP YOU HAPPY FOR YEARS TO COME.
When budgeting to buy a home, it is important to allow enough money for additional expenses such as maintenance and utilities. If you are purchasing an existing home, gather utility cost averages and maintenance costs from previous owners or tenants to help you better prepare for homeownership.
Generally speaking, if your finances are in decent shape, you could look for a home priced at two to three times your gross yearly salary. And while using mortgage calculators can give you a rough idea of how large of a mortgage you might qualify for, talking to a lender or mortgage broker in person will give you a more accurate figure.
How Much Home Can You Afford?
The single most important part of buying a house is figuring out how much you can realistically afford to pay. You'll have to take a good look at your budget, debts, credit reports, and credit score. Once you have a good picture of your financial status, start saving as much money as you can for a down payment, closing costs and other extra expenses that come along with buying a house. Extra expenses could include paying for a home inspection (around $300 – $500 depending on where you live) or hiring a moving company after the sale is final.
Depending on the condition of your finances — if you have a lot of debt, errors on your credit report, or a low credit score — getting ready financially could take six to 12 months or more! If your credit score falls below 620, lenders may see you as a risky borrower. This might mean you can only qualify for a sub prime mortgage (one with a higher interest rate). It might be worth your time to take a year and work on building a better credit report before taking on the responsibility of a mortgage. Also, if you qualify for a lower interest rate you could save thousands of dollars over the life of the loan. Be wary of companies that offer to repair your credit for a fee.
Keller Williams | 212 N 1st Ave 101 | Sandpoint | ID | 83864-1436
http://www.usatoday.com/story/travel/destinations/2013/11/28/mountain-town-winter/3769789/
10 picture-perfect mountain towns
There's something impossibly charming about a mountain town in winter. Lantern-lit cobblestone streets, glowing cafes filled with friendly locals, and intimate family-run inns warm even the coldest, shortest of days. Add fresh mountain air, high-altitude views, snow sports, and steamy thermal springs, and you just might find yourself falling for winter. But don't expect crowds: These charming little hamlets are, for now, relatively undiscovered. From Colorado to Japan, here are 10 off-the-beaten-path mountain towns that are especially enchanting during wintertime.
Sandpoint, Idaho
Sandpoint's Lake Pend Oreille reflects the rugged Selkirk and Cabinet mountains, doubling their visual impact. It's the perfect backdrop for a small town that's big on local culture. From wineries and breweries to the arts—Sandpoint is home to major music and film festivals—this little township is a vibrant, happening haven in the wilds of northern Idaho.
What to do: Head to higher altitudes and go skiing at the nearby Schweitzer Mountain Resort, with 59 named trails and 2,500 acres of terrain. Or, when conditions are right, tie up some skates and join in a game of ice hockey on the frozen Lake Pend Oreille.
Where to stay: Talus Rock Retreat is a Tuscan-style, timber-framed lodge that offers water views and has plenty of porches. Though the property is quite large (30 acres), it features just six guest rooms and suites, so it feels quite intimate even when the place is booked.
Crans-Montana, Switzerland
Want to wake up to the gentle clink of cowbells high in the Swiss Alps? Ride the funicular to a ski resort comprised of two towns: Crans and Montana. This quintessentially Alpine destination offers low-key nightlife, a walkable town center, stunning mountain views, and skiing at altitudes of up to nearly 10,000 feet.
What to do: You're in Switzerland. So eat some chocolate. Happily, this small resort just happens to be home to a national chocolate champion. Head to David L'Instant Chocolat, the local shop of Swiss Chocolate Masters' 2013 winner David Pasquiet, where sumptuous Swiss confections—from chocolate-robed nougat to dark chocolate with berries and star anise—are expertly crafted by hand.
Where to stay: We can't think of a more worthwhile activity in Switzerland than relaxing in a heated outdoor infinity pool with a view of the Alps. (Just the thought has us feeling relaxed.) At LeCrans Hotel & Spa, choose between indoor and outdoor pools, and enjoy balconies overlooking pine- and snow-covered peaks, rustic decor, and locally sourced wines in the on-site cellar.
Fernie, Canada
You may not have heard of Fernie, British Columbia, a town located a few hours' drive from Calgary. The destination's relatively unsung status (for now) means that less-crowded trails and less-expensive hotel stays and lift tickets await savvy travelers. Plus, the place is downright gorgeous. The historical town center is surrounded by dramatic views of blue and white snowcapped mountain peaks.
What to do: Ski down 2,500 acres of terrain at Fernie Alpine Resort. Or try cat-skiing—essentially riding a heated snow-grooming vehicle to access deep powder and untracked terrain—via a provider such as Island Lake Catskiing.
Where to stay: Fernie's budget-friendly Red Tree Lodge is as affordable as it is cozy and laid-back; rates start at $119 per night during peak winter season. Thaw out in the on-site sauna and hot tub after a long day on the slopes.
Megeve, France
If Paris were a mountain town, it would be Megève. This chic ski resort, founded in the 1920s by Baroness Noémie de Rothschild, was known as the "21st arrondissement de Paris" in its heyday, when it functioned as a glamorous destination for the beau monde. Today, the town maintains a fashionable ambiance with upscale boutiques and Michelin-starred restaurants, but its horse-drawn carriages, cobblestone streets, and medieval architecture are distinctly Old World.
What to do: Sitting in the shadow of Mont Blanc, Megève is an ideal base for winter sporting on the highest mountain in the Alps. Moreover, the town is known for its luxurious spas. The much-loved spa at Les Fermes de Marie, which Conde Nast Traveler calls one of the best in the world, features treatments derived from mountain plants.
Where to stay: Rooms at Les Fermes de Marie are outfitted Swiss-chalet-style, with dark wood, wooly fur blankets, and rustic unworked materials. The surrounding Alpine views and the spa (as we mentioned) are unparalleled.
Cody, Wyo.
Escape to cowboy country in gritty Cody, the town founded by the eponymous Buffalo Bill (William F. Cody) himself. This special place is home to authentic emblems of the West: cattle ranches, rugged mountains, and wildlife. But expect some kitsch, too. With tourist-friendly shows, from gun-fight reenactments to rodeos, Cody continues to uphold the spectacular traditions of showman Buffalo Bill.
What to do: In warmer months, Cody is an excellent base for day trips to nearby Yellowstone National Park. During winter, play in the snow at Sleeping Giant Ski Area, dubbed the most affordable ski area in the state.
Where to stay: Buffalo Bill built the landmark Irma Hotel around the turn of the century. The property is listed on the National Register of Historic Places and is even rumored to be haunted.
Shirakawa-go, Japan
The predominant attraction in this quiet, mysterious village set at the base of Mount Hakusan is its collection of Gassho-style thatched-roof houses, the only buildings of their kind in Japan. The structures were built mostly in the 19th century and have remained intact largely because this hidden little village—now a World Heritage site—has stayed isolated from the rest of society. It's simply magical.
What to do: Explore. Take pictures. Breathe in the clear, quiet mountain air. According to many travelers, the area is especially picturesque during winter, when it is covered with snow. It's roughly a 45-minute bus ride from nearby Takayama to Shirakawa-go—an easy and worthwhile day trip.
Where to stay: In nearby Takayama, Oyado Yamakyu, a traditional Japanese inn known as a ryokan, offers an authentic local experience. The property has deep, communal Japanese mineral baths for guest use and customary local meals are served on-site.
Berkeley Springs, W.Va.
For those seeking an American mountain town not centered on downhill skiing, Berkeley Springs (officially named Bath) fits the bill. Say "spaah" in this peaceful resort destination with a bounty of public bathhouses. The warm mineral springs that flow naturally through the area feed the soothing pools and tubs in Berkeley Springs State Park and the many local spas.
What to do: Take a dip in therapeutic mineral waters in the heated Roman baths at Berkeley Springs State Park. You're in good company: George Washington once bathed here.
Where to stay: A Second Empire-style mansard-roof home, the Victorian Manor Inn guarantees a unique historical experience with its antiques-filled rooms and generous home-cooked breakfasts.
Ifrane, Morocco
The resort town of Ifrane in Morocco's Atlas Mountains has, surprisingly, a markedly European appearance. Expect Continental architecture—without arabesque ornamentation—with sloped Alpine roofs and timber-framed houses. Some call the town Morocco's "Little Switzerland."
What to do: The town is surrounded by forests of cedar, oak, and pine, with a network of hiking trails, and there are downhill skiing opportunities—a rarity in Morocco—at the small resort of Michlifen.
Where to stay: Michlifen Ifrane Suites & Spa is a popular luxury resort in the Atlas Mountains. There's a lot to do here, with an indoor heated pool, a bowling alley, a sports hall (with volleyball and basketball courts), several restaurants that serve Moroccan and European cuisine, and, naturally, a full-service spa. Guest rooms feature mountain-themed decor, in keeping with the property's mountain-lodge ambiance.
Tegernsee, Germany
Discover peaceful small-town charm just 45 minutes from Munich by car (or via a direct rail link) in the lakeside hamlet of Tegernsee. This Bavarian resort town is positioned along the rim of Lake Tegernsee, a shining pool circled by Baroque churches and timeworn houses with red roofs, and is a popular spot for boaters and cyclers in the summer and Alpine skiers during the winter season.
What to do: Visit Tegernsee Abbey, an imposing former Benedictine abbey built in the 8th century. Hop on a toboggan and zoom down the longest natural sledding run in Germany at Wallberg Mountain. (Visitors can ski and snowboard too.) Or relax at lakefront sauna Monte Mare, where you can get toasty in the steamy "sauna ship" moored on Lake Tegernsee—it bobs gently in the water and features panoramic views of the mountain scenery.
Where to stay: Spend the night in a unique historical inn, of course. Der Westerhof Hotel, set almost 600 feet above Lake Tegernsee, provides gorgeous views of the water and surrounding mountains, plus a dash of history. The property, which dates back to the 12th century and was originally home to a monastery, was renovated and reopened as a hotel in 2005.
Ouray, Colo.
This gorgeous historical town is set in a box canyon and surrounded by glacier-carved rock in the San Juan Mountains. With a major ice-climbing park, steaming pools of therapeutic hot springs, and the kind of charming Victorian architecture that looks picture-perfect when covered with snow, Ouray makes for an idyllic winter sanctuary.
What to do: Ice-climbing formations and hot springs are two of the main attractions in Ouray. Visit Ouray Ice Park to try your hand at the former, then soak away the winter chill at the Wiesbaden's natural vapor cave when you need a rest. Another option for soaking tired muscles is the Ouray Hot Springs Pool, open year-round, which is filled with roughly one million gallons of the heated, healing waters that flow through the area.
Where to stay: The Wiesbaden offers accommodations as well as spa services and thermal baths. Spend the night and receive unlimited access to the on-site vapor cave.
Homebuyers in the market for a deal on their dream home need two things: lots of patience and the stomach to do battle with investors. Any home that is in a decent area and priced right is facing keen competition in today's market.
Homebuyers in the market for a foreclosure need those qualities tenfold. Buying a foreclosure is a lengthy process, and, although most investors prefer pre-foreclosure sales and auctions, you will face your share of competition for bank-owned homes.
Let's take a look at some foreclosure-buying options and how to participate.
Buying a Foreclosure at Auction
Homes that are sold at auction, typically carried out at the county courthouse, are those that homeowners have lost because they failed to bring the mortgage current during the reinstatement period.
The lender's representative, known as the trustee, will be on hand to receive the money from the winning bidder, if there is one. The opening bid is typically equal to the loan balance, trustee's fees, accrued interest and other costs incurred by the lender during the foreclosure process.
Can you get a bargain at auction? That depends on how much the homeowner owed before defaulting on the loan. The opening bid must be met or the trustee purchases the property and it then becomes an REO, or "real estate owned" by the lender.
You may have seen foreclosure auction shows on TV. If so, you know it isn't the place for a novice to get a good deal. Most of the bidders are highly experienced flippers and investors offering up fierce competition.
You will also not be able to view the inside of the home or perform inspections. Plus, if you're the winning bidder, you may have to evict the current occupants. Depending on the state in which you live, eviction may be costly and time-consuming.
Finally, many foreclosures have additional liens against them, which you will take on if you purchase the property. Recorded liens are public information; you can search for them at the county clerk's office, the county recorder or the assessor's office. But not all liens are recorded.
One way to ensure you're protected is by purchasing an owner's title insurance policy.
Buying an REO
Purchasing a bank-owned property is much easier than buying a home at auction and much like a conventional purchase.
You'll need a loan preapproval letter from your lender, unless you're paying cash, and the services of a real estate agent.
Most REO properties are vacant and somewhat cleaned up. Although the bank won't supply you with property disclosures as sellers in a conventional transaction are required to, you will be allowed time for inspections.
Many experienced REO buyers perform extreme due diligence, such as checking the city planning office for permits that may be on file for any work the previous owner performed. Have anything that looks the slightest bit suspicious inspected, from the roof to the foundation.
Your buyer's agent should be able to assist you in learning as much as possible about the home's history. And, since real estate brokers are required to hold on to transaction files for a number of years (varying according to state), if the home sold in the past few years, your agent may be able to track down a past disclosure.
Banks typically don't pay for repairs to the property, so you'll need to take on that expense. Ultimately, although it may seem that you're getting a bargain-priced home, once all is said and done, it may be worth it to purchase another home in turnkey condition.
There was a time when nobody had doubts about the value of owning a home. It was considered an incredible long-term investment and ideal for retirement. Today we know that real estate isn't as safe as we once thought it was, at least as a short-term investment, and Americans, young and old, are leery of sinking their life savings into a home as an investment. Knowing this, will owning a home help you retire? That depends on a number of factors, including when you purchase the home.
If you buy the home in advance of retirement, when you have the time to build equity, then yes, the home may help you retire. If you are thinking of buying your first home in retirement, there could be problems.
Timing
Ideally, a home purchased to help you financially during retirement is one that will be paid off by the time you bring in the shingle. Unfortunately, that doesn't happen for many homeowners. Forbes.com claims that although almost half of Americans aged 50 to 70 say they plan on using their home's equity to fund their retirement, 37 percent of them are not anywhere near having their mortgages paid off.
That's OK, though, according to Sydney Lagier, former certified public accountant. "With interest rates so low right now," she says, "a mortgage can be an excellenthedge against inflation."
Lagier claims that inflation is expected to soar in the near future, eroding the worth of today's dollar. While this hurts those with savings and investments, it does the opposite with debt.
"A mortgage enables you to lock in today's home price, but pay for it with tomorrow's inflated dollars," Lagier claims.
If inflation is a concern, Lagier suggests taking the money that you would have used to pay off the mortgage prior to retirement and investing it in Treasury Inflation-Protected Securities.
Reverse Mortgage
If you have paid off the mortgage, or at least a significant chunk of it, pre-retirement, there's always the reverse mortgage to fall back on should you need to tap your equity. Of course, you won't realize as much as you would were you to sell the home, but it's "money you get to use while you are alive and pay back when you're dead," according to Lagier.
Offered to Americans 62 years of age or older, the reverse mortgage doesn't come without risks. Although you won't be making house payments, you'll still be required to keep up the property tax payments, HOA fees, and homeowners insurance. Default on any of those and you risk foreclosure. Which is why, according to Lagier, the reverse mortgage is considered a "loan of last resort."
Income Property
Many experts claim that the purchase of income property is a far better retirement investment than depending on being able to tap into your primary home's equity. This investment property could even be your retirement home, rented out until you stop working.
The best time to buy this home is at least five to 10 years before you retire, according to Michele Lerner in an Associated Press article. She also cautions about the risks you take in losing liquidity when you tie up your money in a second home.
The ideal candidate for this scenario is one who has built up an emergency cushion of at least one year's worth of expenses – both current expenses and those they'll take on with a second property.
Don't disregard other risks, such as the maintenance costs for two homes. Appliance and major system failures can be costly to remedy, and if you lack liquidity, they could be catastrophic.
Rent or Buy?
Whether to purchase or rent a home is a common question when folks near retirement. Since rents are rising 5 to 6 percent a year on average, and interest rates are still incredibly low, it appears on the surface that buying is a better option. Dig a little deeper, and it is even more apparent.
With a fixed-rate mortgage your monthly house payment won't change over the life of the loan. Rent? At least once a year or whenever the lease is up for renewal, you'll face a possible rent hike.
Whether or not owning a home will help you retire depends on variables such as your current financial situation, your investment portfolio, and how many years you plan on working. A good financial planner is your best source of information.
11 reasons to list your home during the Holiday Season.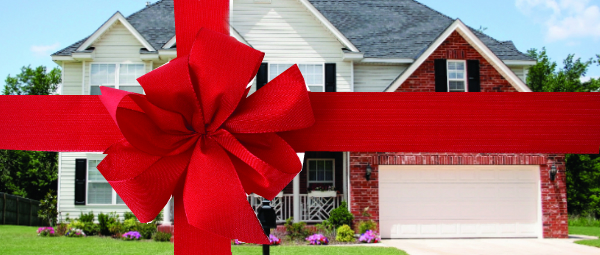 11. By selling now, you may have an opportunity to be a non-contingent buyer during the Spring, when many more houses are on the market for less money! This will allow you to sell high and buy low.
10. You can sell now for more money and we will provide for a delayed closing or extended occupancy until early next year.
9. Even though your house will be on the market, you still have the option to restrict showings during the six or seven days around the Holidays.
8. January is traditionally the month for employees to begin new jobs. Since transfers cannot wait until Spring to buy, you need to be on the market during the Holidays to capture the market.
7. Some people must buy before the end of the year for tax reasons.
6. Buyers have more time to look for a home during the Holidays than they do during a work week.
5. Buyers are more emotional during the Holidays, so they are more likely to pay your price.
4. Houses show better when decorated for the Holidays.
3. Since the supply of listings will dramatically increase in January, there will be less demand for your particular home. Less demand means more money for you.
2. Serious buyers have fewer houses to choose from during the Holidays and less competition means more money for you. And the number one reason to list during the Holidays …
1. People who look for homes during the Holidays are more serious buyers!
Home routines tend to come to a standstill while your home is on the market. The need to keep the house clean  – and not scare potential homebuyers away – means that kids can't throw their school books on the dining room table, Dad has to pick up his stinky socks, and even the pets need to toe the line.
Keeping the house clean is a good first step toward presenting the home in the best light. But it isn't the only step.
1. Odors
Have you ever walked into a home and been immediately assaulted by nasty odors? Cigarettes, grease, cooking odors, diapers and pets all leave their mark on the way a home smells. While it's almost impossible to rid the home of cigarette smoke without painting, there are ways to get rid of other odors.
Have the carpets professionally cleaned and deodorized.
Launder or dry-clean all curtains and drapes.
Consider having your upholstered furniture professionally cleaned.
Clean the grease from the range hood.
Keep the dog bathed and groomed to keep doggy smells at bay.
Place dishes of potpourri or scented candles in random areas throughout the home.
2. Sounds
Like the smell of a favorite perfume, we become habituated to certain things, including sounds. If you've ever lived under a flight path or next to railroad tracks, you understand how quickly one can get used to annoying sounds and not even hear them after a while. Strangers in your home, such as potential buyers, will hear the yappy dog next door, however, so here are some tips to mask the noises in your home.
Play some music, softly, while the home is being shown.
Invest in a white noise machine.
Play a sound-effects CD softly in the background.
3. Sights
Light and bright are the operative words when considering the ideal way to present your home to buyers.
Change all the light bulbs in the home to higher wattage bulbs. Leave the lights on for showings, including closet lights.
Paint the walls. If you can't paint, clean the walls.
Remove heavy drapes and replace them with lightweight fabric that allows natural light into the home.
Don't neglect the outside of the house. Before a showing, make sure that the planting beds look clean and attractive and that the lawn is mowed.
4. Set the Scene
If you've ever toured model homes, you are familiar with the concept of staging – the art of carefully crafting interiors that appeal to homebuyers. If you're on a tight budget and can't afford a professional designer, make some simple changes that appeal to buyers.
Create vignettes throughout the home. Set the dining room table with attractive dinnerware or create a cozy nook in the bedroom with a small table and chairs. Group items in threes, use different heights, and keep it simple.
Fresh flowers add so much to a home, from masking odors to adding pops of color and texture. A gorgeous bouquet on the dining room table can take the place of a fussy centerpiece. Night stands are ideal places to set small vases of flowers.
Bathrooms are important, so pay close attention to how you stage yours. Get rid of the countertop clutter and add fluffy towels and a new shower curtain.
5. Security
Since sellers should make themselves scarce when the home is being shown, it's important to take security measures. Lock up or remove valuables, weapons, prescription drugs and money.
Don't leave personal items – especially paperwork with your financial information – lying around in plain sight.
Whatever you can do to make your home appear move-in ready will appeal to buyers. Tour some new home communities for more ideas and inspiration so that your home shows like a model.
In urban and suburban areas where municipal water supplies are the norm, water quality is consistent from one home to the next. In more rural areas, however, water supplies must be carefully assessed to be sure they meet standards of healthfulness and abundance year-round. Springs and wells can be wonderful water sources, but certain tests should be performed before you commit to buying a home with an independent water supply.
Well Water Quality and Safety
According to the Environmental Protection Agency, about 15 percent of American homes are supplied by private water sources. Privately owned wells are not governed by the EPA, so homeowners must be particularly proactive about ensuring the quality of well water. If you're considering buying a home that uses a well as its primary water source, it's advisable to insist that the well water be tested. Well water quality varies widely and can be contaminated by a variety of harmful particles, including:
Microorganisms like bacteria, viruses, and parasites
Radioactive elements like uranium or radium
Radon, a gas produced by decaying uranium
Nitrates and nitrites from fertilizer or natural sources
Heavy metals, including lead
Excessive fluoride
Animal waste
Industrial wastes
Household contaminants
It's important to make sure private well water is safe to drink; if you're considering a home with well water, you should find out whether testing has been performed.
Lead and Water Supplies
While lead in the soil has been known to contaminate well water, it's more commonly present because of lead pipes in the home's plumbing supply. Lead may also be present in some well water pumps, and in the past, lead wool or lead shot was sometimes added to wells to keep out sand. Steps have been taken to reduce lead exposure in U.S. residences since the mid-1900s, but older systems still warrant examination. The EPA's Safe Drinking Water Act has made lead components illegal in drinking supply systems installed since 1988.
Lead is particularly dangerous to children, but water filters are available to remove nearly all of the lead in your drinking water. The New York State Department of Health advises running the tap until cold water emerges for drinking, cooking, or mixing formula and never using hot tap water to cook.
Water Supply Testing
When considering the purchase of a home with a private well, asking the seller about the quality of the water may not be enough. Sellers may be unaware of any problem with the home's water and may not have had the water tested for invisible, tasteless contaminants. Some well water has an "off" taste that's attributable to perfectly healthy, natural minerals, while other well water can taste great but contain enough bacteria to make you sick. The only way to determine if water is safe is to get it tested.
The EPA publishes a brochure describing when a homeowner should get drinking water tested and how to find a certified laboratory.
For homes connected to municipal water supplies, buyers can contact municipalities and ask for water quality reports. Water suppliers must provide residents with an annual water quality report and are required by law to update customers when water quality changes. According to the EPA's Public Notification Fact Sheet, residents must be notified within 24 hours when the water has an issue that is an immediate threat to health.
Water Rationing and Storage
Changes in the seasons can affect well water supplies as groundwater levels rise and fall. If your home is in a region where this is a common occurrence, well water may need to be rationed at certain times of the year or supplemented with water stored in tanks or cisterns. Cleaning, disinfecting, and strategically locating tanks and cisterns so that they will not collect groundwater and runoff are all important parts of a water storage system. The University of Kentucky Cooperative Extension Service points out that when rainwater is collected for human consumption, it should come from a system that includes a washed roof, leaf guards, an optional (but helpful) sand filter, and a routinely sanitized cistern. Water that has been stored without treatment isnot safe for drinking, cooking, or brushing teeth.
Municipal water supplies can be affected by seasonal drought, which may result in periods of water rationing. Water rationing can have an effect on garden landscaping; if your new home is in a drought-prone area, you may want to consider xeriscaping, a form of landscaping that uses drought-resistant plants.
Flooding and its Effect on Well Water Quality
In addition to dealing with water shortages, homeowners can have supply issues when water is too abundant. In regions that flood, rising water can wash agricultural, household, and industrial contaminants into the water supply.
The EPA advises getting professional assistance to inspect your well after a flood, noting that "wells that are more than 10 years old or less than 50 feet deep are likely to be contaminated even if there is no apparent damage." In addition to inspecting the pump, cap, and hardware for signs of debris and damage, homeowners should have an electrician check the pump's control box and wiring system after a flood.
The EPA process for emergency disinfection of flooded wells ends with a very important final recommendation: Get your water sampled and tested! Without testing, it is impossible to guess what bacteria or contaminants might have gotten into your well. Frequent retesting is advised when there's been a significant rise in floodwaters.
When it comes to protecting your family, the quality of water from a private well matters just as much as the quality of water from a municipal supply. In the case of a house supplied by well water, you have more personal responsibility for testing. With a simple test, you can learn whether the water you'll be drinking is pure, clean, and safe.