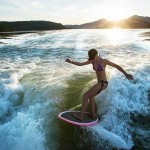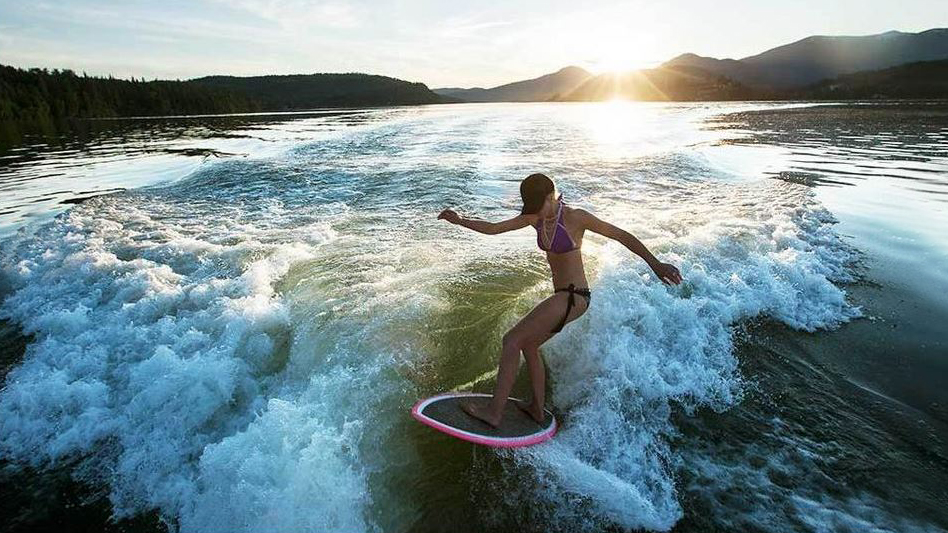 http://www.travelchannel.com/daily-escape/lake-pend-oreille
Who said you need an ocean to go surfing? The 43-mile-long Lake Pend Oreille in Sandpoint, ID, has become popular for wakesurfing — the watersport where you ride the crest created behind a motorboat. Here you can practice your moves from morning to night while taking in the scenery from 3 surrounding mountain ranges. When you're finished, relax on one of the lake's sandy beaches. The best part? No need to worry about sharks.
http://www.bestoftheroad.com/town/sandpoint-id/7741
Sandpoint, ID has an overwhelming view from the Long Bridge into town with Schweitzer Mountains creating the backdrop and Lake Pend Oreille perfectly supplementing the setting. A 43-mile long, glaciated body of water, Pend Oreille, is the fifth deepest lake in the U.S. with 111 miles of shoreline. Its pristine waters are a major factor in the community of Sandpoint's high ranking as a premier tourist destination. Visitors can take a ski lift up 6,800 feet for the majestic view or try a boat cruise down below. 

The area offers plenty of outdoor activities from skiing and boating to biking or hiking. Attractions include the Cedar Street Bridge Public Market, Silverwood Theme Park, Boulder Beach Waterpark, and Farrugat State Park. Visitors can also enjoy the Bonner County Museum or the Panida Theater. 

For avid golfers, Sandpoint is an ideal destination. Sandpoint and the surrounding area boast numerous courses and a wide range of course options. Nearby hotels offer affordable "stay and play" packages.