Monthly Archives:
October 2014
Autumn Home Staging: How to Set Your Home Up to Match the Warm, Rich Colors of Autumn 
Autumn is not only a great time to enjoy changing colors and cooler weather, but it is also a perfect time to sell a home. If you want to sell your house this autumn, these home staging tips will have buyers pounding down your door. 
Improve Your Curb Appeal 
Curb appeal is easily the most important factor when it comes to selling a home, and it is even more important in the autumn. Maintaining great curb appeal can be difficult in autumn because of all the falling leaves.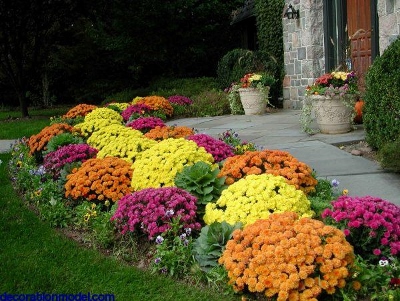 Raking the leaves and planting some autumn flowers will make your home inviting to buyers. You can even add some pumpkins around the porch. 


Brighten Up The House 
The shorter days of autumn make lighting more important when staging a home, because nobody wants to walk into a dark and depressing house. The best way to brighten up any house is by opening the blinds and turning on every light. 


Extra lighting will make the home more inviting and help the home sell quicker. You can even place some spotlights on the floor behind furniture to brighten up the darker rooms. 
Make It Feel Comfortable 
There is something about the cooling weather of autumn that makes people want to stay inside and be cozy. Showing off how comfortable your home is will definitely pique buyers' interest. A great way to make your home cozier during a showing is by playing music and baking some fresh baked cookies –adds a personal touch and a subtle sense of coziness. 
Accent The Home With Autumn Colors 
While it is impossible to change the color scheme of your home to fit the season, you can add some accent colors throughout the house. If you have a neutral colored couch, then you can easily throw some red or orange pillows on it to make it really stand out. Adding some autumn decorations to each room is also a great way to accent your home with autumn colors. 

Autumn is an extremely popular time to buy or sell a house, and for good reason. Taking advantage of autumn's vibrant colors when you stage your home will give your house an irresistible appeal. For more information about how to sell your home in the autumn, or if you'd like to list your home please contact me. 
Rain Silverhawk 
Keller Williams Realty Sandpoint http://www.northidahosandpoint.com 
rain@lakeandhomes.com