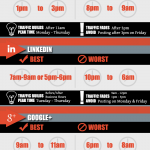 If you have been following my last few blogs about Pinterest then…..
You know what pinterest is and set up an account.
You have some ideas for your real estate pinterest site
You know how to use hashtags 
You know the best times to post on pinterest
You have a pin it button for your browser
The next step is to start pinning!
So what should I pin on my pinterest site?
Pinterest is addicting and fun and it shouldn't be all about work.  You should pin things that you find value in.  It might be a beautiful landscape scene, a great looking kitchen, a neat idea, humor, a cute puppy picture.  Pin what you like and the outcome will be a billboard of who you are, what your interests are and oh yes you are in the process a great local tour guide and the expert in your area and you are a real estate agent.
Write Blog entries and pin from them.
In the process of setting up this new pinterest site I realized that some of the pictures I want to post would do more good if I wrote a blog entry for those pictures and then pinned it.  AR here I come.  For example we have 47 lakes in Bonner  county alone and so I have lots of lake pictures.  While they are beautiful in themselves why not write a blog entry describing these various lakes and include the pictures.  People will click on the pretty pictures on pinterest, come to my blog and be able to learn more about the area.
Why would people come to my pinterest site?
People will come to your pinterest board because they like the pictures you like.  It may be a beautiful picture that they just like or they may be on a mission.  They probably aren't looking for a house to buy but they may be  looking through achitecture boards, color combinations home decor, home organization or pictures of a certain area.  They will repin pictures of rustic cabins with notes about their dream get away place.  I had one gal that repinned one of my pictures as her dream kitchen.  I am happy to say that after she realized that her dream kitchen was for sale they now own it.
What are some other ways that agents use their site. 
  Andrew Mooers dedicates a board for each of his listings with about 30-40 pictures each with a map.  I happened to notice that each of these listing boards have over 200 people watching each one.  Not bad for a few minutes of work and some pixels.
What about infographics?
Now this part isn't really my style but many people will post infographics and have some success with it.  They will make a graphic with a tag line like these:
Great advice for Sandpoint North Idaho home buyers!  If you are thinking of buying a home talk to a lender and find out how much home you can afford first.
Confused by North Idaho area real estate listing websites which area is suited for you?
Buying an Idaho Home for Sale by Owner: 3 Reasons You Need an Agent
Should I price my home higher knowing a Buyer will try to negotiate down?
Or how about this one from Bill Gassett.  (I highly encourage you to check out his pinterest site, he has some great ideas)
We are always having to explain to buyers that  we are in a non disclosure area and zillow zestimates are inaccurate.
How about Inspiration quotes?
There are tons of graphics floating around the web with inspirational quotes.  This one I had repinned 64 times.
If you like it someone else will too.
Remember to repin other peoples content.    
Will Johnson brought up a good point to include in this post. "I've found that, while it's important to pin unique pins from your website on a regular basis, it's even more important to share unique content from other sites and repin others' content.  That's what's going to get you the followers that you want to see the content from your personal site"
The internet was created and designed for people to share and connect.  Pinterest is a social networking site and you want to interact with your visitors.  Repin their pins that you want on your boards.  Follow their boards, Like their pictures and interact with people.
To sum it up, pin those things that interest you, write blogs with pictures to pin from, learn from other agents success, repin and interact with others