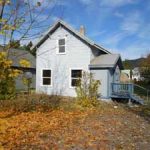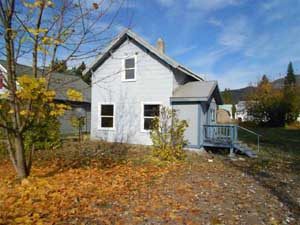 Congratulations Nancy. After selling your home in Dover I was so happy to be able to find you this home in Clark Fork. This 2 bedroom 2 bath that you visited in your youth was completely remodeled last year with plenty of upgrades and everything sparkling and new. I am so very happy for you.
Ask me about Keller Mortgage Zero Plus Loan.  Zero lender fees.
Proud Member Of Associate Leadership Council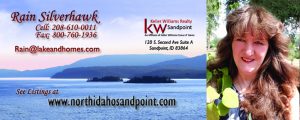 My continued success is  due to people like YOU!
http://www.sandpointlisting.com
http://www.northidahosandpoint.com
https://www.facebook.com/NorthIdahoRealEstate?ref=hl

You can keep your home in top shape with simple tasks throughout the year. This month, be sure to:

Check foundation walls, floors, concrete and masonry for cracking, heaving or deterioration.

Check all wood surfaces for weathering and paint failures.

Trim back all tree limbs and other vegetation away from your roof.

Check for leaks under sinks and around toilets.

Replace or clean your furnace filter.

Test your smoke and carbon monoxide detectors.

Clean and lubricate garage door tracks.

As always, I appreciate referrals from my friends and past clients. If you know of anyone who is looking to buy or sell real estate, please send them my way!
Rain Silverhawk SRS, ALC, e-pro,
SP36782
Keller Williams
Real Estate Agent
208-610-0011
www.northidahosandpoint.com