http://www.northidahosandpoint.com

How can your home make you happier?

Your home should be your sanctuary, a refuge from the stresses of everyday life, where you can relax, enjoy yourself and spend time with friends and family. If your home isn't bringing you the happiness it should, take a look at the following tips to help put a smile on your face whenever you walk in your front door.

Surround yourself with mood-boosting colors. Red, orange and yellow are most often associated with generating positive feelings. If those colors don't make you smile, surround yourself with the colors that you're most drawn to. Try using one of your favorite memories for inspiration. If you took a life-changing trip to Greece a few years ago, why not paint your bedroom the deep blue of the Aegean Sea?
Fill the air with blissful scents. Many scents, including jasmine, citrus and freshly baked bread, are reported to be linked to happiness. Scent is also closely linked with memory, so filling your home with a scent tied to happy memories will give your spirits a lift.
Create a dedicated space for your favorite hobbies. Spending time on activities that bring you joy is important to your overall happiness. Whether your passion is reading, painting or woodworking, having a space devoted to your favorite hobby will motivate you to spend more time doing what you love.
Bring the outdoors in. According to Psychology Today, there is a significant link between time spent enjoying nature and happiness. To bring Mother Nature indoors, fill your home with plants and fresh flowers or just open your curtains to enjoy the view of any nearby gardens or trees.

Simple tips like these can create a happier, healthier and more valuable home. Thank you for thinking of me for all of your real estate needs, and be sure to share my contact information with anyone you know of looking to buy, sell or invest in a home.
http://www.northidahosandpoint.com

Three easy ways to brighten up your home.

A brighter home can help to create a more spacious appearance and potentially contribute to a higher resale value if you should ever put your home on the market. Here are a few easy ways to brighten up your home and let the sun shine in:

Keep your windows sparkling. Deep-clean your windows and screens to make sure sunlight is able to find its way in. After removing any dust and debris from the window, spray a mixture of vinegar and water and allow it to soak in. Wipe clean with a sponge and dry using a towel.
Add sheer, white curtains. To take full advantage of natural light, try switching to sheer, white curtains to brighten up darker rooms.
Add mirrors to smaller rooms. Mirrors will work in two ways to make your rooms appear bigger and brighter. First, they reflect and distribute light throughout a room. They also create the optical illusion of a larger space.

Simple tips like these can create a happier, healthier and more valuable home. Thank you for thinking of me for all of your real estate needs, and be sure to share my contact information with anyone you know of looking to buy, sell or invest in a home.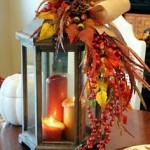 Autumn Home Staging: How to Set Your Home Up to Match the Warm, Rich Colors of Autumn 
Autumn is not only a great time to enjoy changing colors and cooler weather, but it is also a perfect time to sell a home. If you want to sell your house this autumn, these home staging tips will have buyers pounding down your door. 
Improve Your Curb Appeal 
Curb appeal is easily the most important factor when it comes to selling a home, and it is even more important in the autumn. Maintaining great curb appeal can be difficult in autumn because of all the falling leaves.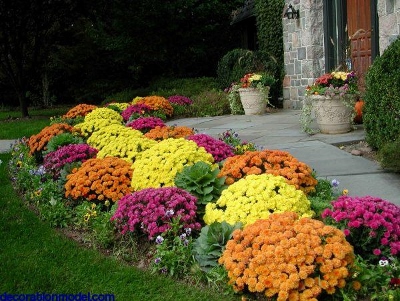 Raking the leaves and planting some autumn flowers will make your home inviting to buyers. You can even add some pumpkins around the porch. 


Brighten Up The House 
The shorter days of autumn make lighting more important when staging a home, because nobody wants to walk into a dark and depressing house. The best way to brighten up any house is by opening the blinds and turning on every light. 


Extra lighting will make the home more inviting and help the home sell quicker. You can even place some spotlights on the floor behind furniture to brighten up the darker rooms. 
Make It Feel Comfortable 
There is something about the cooling weather of autumn that makes people want to stay inside and be cozy. Showing off how comfortable your home is will definitely pique buyers' interest. A great way to make your home cozier during a showing is by playing music and baking some fresh baked cookies –adds a personal touch and a subtle sense of coziness. 
Accent The Home With Autumn Colors 
While it is impossible to change the color scheme of your home to fit the season, you can add some accent colors throughout the house. If you have a neutral colored couch, then you can easily throw some red or orange pillows on it to make it really stand out. Adding some autumn decorations to each room is also a great way to accent your home with autumn colors. 

Autumn is an extremely popular time to buy or sell a house, and for good reason. Taking advantage of autumn's vibrant colors when you stage your home will give your house an irresistible appeal. For more information about how to sell your home in the autumn, or if you'd like to list your home please contact me. 
Rain Silverhawk 
Keller Williams Realty Sandpoint http://www.northidahosandpoint.com 
rain@lakeandhomes.com