Great opportunity to secure your own piece of unparalleled Idaho terrain! Beautiful 10+ acre parcel with mountain views, southern exposure, mature trees, huckleberry bushes, abundant wildlife, and level ground for multiple building sites. No CCRs, no HOAs, power is in, well is in and produces 10+ gpm. Build your dream home in privacy and seclusion with the convenience of being just 3 miles outside of Priest River and only a short drive to the lake, Sandpoint, Coeur d'Alene and Spokane.
SOLD by Rain Silverhawk and Molly Hartwig.  Congratulations Clint!!
Thank you Molly for all your help and to your husband Heath for being able to survey it on such short notice.  I will remember him well for future surveying needs.
This post was stuck in the drafts for a few months but I am happy to say that the buyer managed to start his plans for this land and his retirement home.  How Exciting!!!
What  a fun listing this is.  Press a book and open the bookcase door to enter the master bedroom.  Swing the revolving mirror around to enter the master bath.  Such neat and whimsical touches all through out the house, this one is a must see!!!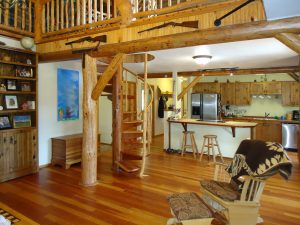 Indoor lap pool, secret bookcase door to the master bedroom and a revolving mirror door to the bath are just a few of the wonderful surprises in this 3180 sq ft 4 bedroom 2 bath cedar sided home. Situated on 1.05 acres with southern exposure, attached 1224 sq ft garage shop office and this parcel adjoins USFS land. Craftsman details Hand Peeled Logs, tongue and groove Ceilings, Wood Floors. Energy efficient hydronic heat, outdoor wood boiler, air exchange and radon abatement system. Walkout basement, den overlooking great room, pool room with waterfall mural, spiral staircase, fantastic mountain views, fenced garden with arbor and raised beds, fruit trees, green house, upscale chicken coop, covered decks, abundant wildlife, and maintained roads. Ride your ATV on the trails or go down to the nearby river and enjoy this one of a kind North Idaho home.
SOLD by Rain Silverhawk
Call Rain Silverhawk to homes in Clark Fork Idaho today.
208-610-0011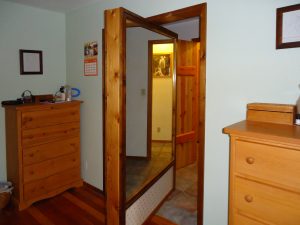 8 Cascade Creek Clark Fork ID 83811
A couple of days ago I was able to show some of my clients a great new listing in Clark Fork Idaho. This private property is amazing with Two Creeks, Tiny house, views, well septic, electric, on 20 acres.
$229,000
Linda Tolley of Tomlinson Sotheby's was nice enough to meet me out in Clark Fork and show me her wonderful listing. This is a beautiful 20 acre mountain retreat with both Lightning Creek and Cascade Creek running through. Feels remote yet approx 2 miles from Clark Fork on paved county road. Close to USFS and miles of wilderness trails. Included is a 2006 Park Model Mobile Home Cabin with approx 375 sq ft, 1 bedroom 1 bath. Very clean. New interior paint and light fixtures. Power washed and stained last fall. Has good well with approx 10 GPM, permitted septic and electricity on site, all connected to cabin. Propane furnace and range. Parked out grounds around cabin and home site. Lots of room to build shop and or home of your dreams. Old existing foundation from 2002 custom plan may be of use. Trails and camp sites along both of the creeks. Fish, hike, hunt. Abundant wildlife. Close to Bee Top Mountain and Scotchman Peak.
If you would like to see this amazing property, Give me a call today.
Rain Silverhawk
208-610-0011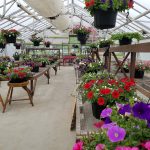 Each year on May 11th Keller Williams agents take the day off work to renew, energize and donate their time to helping the community.  This year the Sandpoint Keller Willams Realty picked the Sandpoint Idaho Panhandle Special Needs  to help.
"There are red shirts everywhere" one of the clients exclaimed. She wasn't kidding!
Lisa Holder, Karen Rodriguez and the rest of us were busy weeding, raking, pulling branches, sweeping, hauling, shoveling. Our fearless leader Bud Bolan brought in and shoveled a truckload of bark. Kris Kingsland could be found swinging in the trees pruning them to perfection. Tony Villelli and Yvette Rainey was entrusted to put together the picnic tables with the added challenge of no instructions. No extra parts were found after assembly, good job guys!   Yours truely, Rain Silverhawk was busy "waking the plant beds" and planting petunias in hanging baskets for the Mothers Day sale. These baskets are BIG be sure to come get one.  Toby Atencio played "Mr. Fix it" with the equipment and then stayed long after to finish weed whacking while his son chipped all the branches.  Thanks guys I was beat!
Sandpoint Idaho Panhandle Special Needs 
serves over 100 individuals with disabilities through a variety of independent living skills and vocational training programs. SPNI offers Employement services, Adult day health, life skills training and art classes.
Panhandle Special Needs Inc. PSNI
1424 N. Boyer Avenue
Sandpoint, Idaho 83864
phone 208-263-7022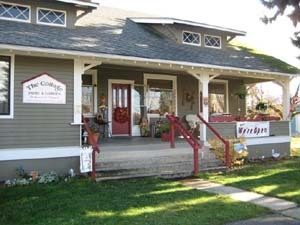 The thrift store is set up in a beautiful old Craftsman style house built in the early 1900's, equipped with eight rooms full of quality home and garden items priced to sell. Founded in 2010, The Cottage not only provides financial support to the programs at PSNI, but it also provides employment training opportunities for our clients as well.
The Greenhouse
The PSNI greenhouse opens the weekend before Mother's Day and remains open until stock runs out. Specializing in hanging baskets and hypertufa hand formed planters. Over the next few years they hope to expand our inventory to include bedding plants and vegetables. The greenhouse provides employment training to the clients as well as revenue for the programs.
Show your support for these life enhancing programs by shopping at The cottage thrift store, buying hanging baskets, making a donation or volunteering your time.
Adjacent to thousands of acres of USFS land. Enjoy breathtaking vistas and secluded privacy from this 3 bedroom 3 bath 2800 square foot home with attached garage on 1.80 acres. Kitchen has custom cabinets, wood block counter tops and breakfast bar island. The large great room has vaulted ceilings, pergo flooring, wood stove and a 40 foot covered deck. main floor master suite with jetted tub, electric fireplace, quality ceiling fan, walk-in & 2nd closet. Lower level has bedroom, bathroom, family room and a bonus room and plumbed for a second kitchen. Southern Exposure, two access points, great views.
SOLD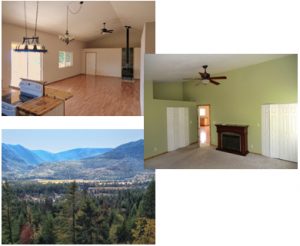 SOLD.Congrats Raphael, I look forward to watching your dreams for this come true.   
  54×140 parcel with 2 shops, power, water and phone at the property line.  Thank you to the entire family for your faith in me and your continued support.
Search MLS

Search Homes for Sale
http://www.northidahosandpoint.com to see listings
http://www.lakeandhomes.com Rain Silverhawk
rain@lakeandhomes.comRain Silverhawk RealtorKeller Williams  Realty Coeur d' alene Sandpoint Idaho120 S. Second Ave. |  Sandpoint, ID. 83864 Phone (208)  610-0011  FAX 800-760-1936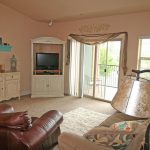 Congratulations Steve and Julie on your new Condo!!  This particular on was a 3 bedroom 2 bath condo with cathedral ceilings, granite counter tops, new appliances and carpet. One car garage and beautiful clubhouse and fitness center with a great location.If you are looking for a condo in North Idaho give Rain Silverhawk 208-610-0011 a call
Search MLS

Search Homes for Sale
http://www.northidahosandpoint.com to see listings
http://www.lakeandhomes.com Rain Silverhawk
rain@lakeandhomes.comRain Silverhawk RealtorKeller Williams  Realty Coeur d' alene Sandpoint Idaho120 S. Second Ave. |  Sandpoint, ID. 83864 Phone (208)  610-0011  FAX 800-760-1936
SOLD and Moved!  Clark Fork Idaho mobile home sold.  Congratulations to both my seller and my buyers on this one.  The sellers had moved away and it was just too hard to keep up with a place so far away.  My buyer came in and not only bought it but moved it to her land in Montana the first week after close of escrow.  She did an amazing job of coordinating the move before the snow flew.   Congratulations to everyone and thank you for letting me handle  another great home sale in Clark Fork Idaho.
Search MLS

Search Homes for Sale
http://www.northidahosandpoint.com to see listings
http://www.lakeandhomes.com Rain Silverhawk
rain@lakeandhomes.comRain Silverhawk RealtorKeller Williams  Realty Coeur d' alene Sandpoint Idaho120 S. Second Ave. |  Sandpoint, ID. 83864 Phone (208)  610-0011  FAX 800-760-1936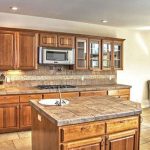 Sandpoint Idaho home bought with VA loan
Cody Spencer and Rain Silverhawk of Keller Williams and Jackie Suarez and Ron Hanson of Century 21 teamed up to make two familes dreams come true.  This absolutely stunning 3800 sf beauty with curved staircase, large gourmet kitchen, hardwood & tile floors, vaulted ceilings and a gorgeous rock fireplace has now been sold.  We hope this wonderful family has many fantastic years here.    Damien Shafer of Veterans United did a fantastic job with the VA loan on this one.  He streamlined the loan process and was full of sound advice and kept everyone in the loop.  VA loan limits are $417,000 but did you know that in some circumstances you can qualify for a VA jumbo loan for higher amounts?   If you are thinking of buying a home in Idaho please call Rain Silverhawk 208-610-0011
Search MLS

Search Homes for Sale
http://www.northidahosandpoint.com to see listings
http://www.lakeandhomes.com Rain Silverhawk
rain@lakeandhomes.com
Rain Silverhawk Realtor
Keller Williams  Realty Coeur d' alene Sandpoint Idaho
120 S. Second Ave. |  Sandpoint, ID. 83864
Phone (208)  610-0011  FAX 800-760-1936
159 Mountain Ash Sagle Idaho 83860
Affordable home in the country! Three bedroom 2 bath single level home on almost a half acre. Features a large living room vaulted ceilings, plenty of cabinets in the kitchen, wood and tile floors and nice upgrades. Fenced yard with mature trees and backs to green belt. Covered deck and carport. In the country but close to town on a county maintained road, community water and no ccrs. $120000