As a real estate agent I constantly see people that are making major changes in their lives.  Perhaps it is relocation for a new job , a marriage or divorce or just a need for change.  Change is the one constant in our lives that is ever present. If you like reading, then you know the feeling when you finish a good book. The ones you stay up all night reading because you got to the end of the chapter that you were reading, but just couldn't put it down. This happens to us in life as well. No book can go on forever. Its true that some authors may create a series that keep us hooked for page after page, book after book. But every book, and every series, must come to an end. And sometimes in life, our chapters come to an end.  
I was reminded recently that just like reading a book is that these moments in life may be different or unexpected but are nothing to fear. As we reach those eclipses of life, those turning points we tend to resist them grieve over them, pretend they are not happening. What do you normally do when you arrive at the grief of a finished book? Well, you start another one of course.
What book are you starting? You may not even know yet what book you are finishing. Or maybe you do, but you just haven't quite mustered up the courage to make that final call. Either way, know that no matter what book or chapter closes for you, the reason for this book closing is because, you are done with it. Plain and simple. Grieving the change is only going to cost you valuable time and energy. It is what it is, and it isn't going to change. Changes happen to us for a reason, and pretending they aren't happening isn't the way to grow towards the path we need to take.  So what do you need to do next? Start another book. Go onto the next chapter. You get to start a fresh new page. What will that be?
Search MLS

Search Homes for Sale
http://www.northidahosandpoint.com to see listings
http://www.lakeandhomes.com Rain Silverhawk
rain@lakeandhomes.comRain Silverhawk RealtorKeller Williams  Realty Coeur d' alene Sandpoint Idaho120 S. Second Ave. |  Sandpoint, ID. 83864 Phone (208)  610-0011  FAX 800-760-1936
It is not too often we get to have a pool with a home in this area.  This one has an energy efficient cover to keep it heated.  What  a fun listing this is.  Press a book and open the bookcase door to enter the master bedroom.  Swing the revolving mirror around to enter the master bath.  Such neat and whimsical touches all through out the house, this one is a must see!!!  
 Indoor lap pool, secret bookcase door to the master bedroom and a revolving mirror door to the bath are just a few of the wonderful surprises in this 3180 sq ft 4 bedroom 2 bath cedar sided home. Situated on 1.05 acres with southern exposure, attached 1224 sq ft garage shop office and this parcel adjoins USFS land. Craftsman details Hand Peeled Logs, tongue and groove Ceilings, Wood Floors. Energy efficient hydronic heat, outdoor wood boiler, air exchange and radon abatement system. Walkout basement, den overlooking great room, pool room with waterfall mural, spiral staircase, fantastic mountain views, fenced garden with arbor and raised beds, fruit trees, green house, upscale chicken coop, covered decks, abundant wildlife, and maintained roads. Ride your ATV on the trails or go down to the nearby river and enjoy this one of a kind North Idaho home. $320,000Call Rain Silverhawk to see this listing today.208-610-0011 

Search MLS

Search Homes for Sale
http://www.northidahosandpoint.com to see listings
http://www.lakeandhomes.com Rain Silverhawk
rain@lakeandhomes.comRain Silverhawk RealtorKeller Williams  Realty Coeur d' alene Sandpoint Idaho120 S. Second Ave. |  Sandpoint, ID. 83864 Phone (208)  610-0011  FAX 800-760-1936
Picture perfect sunsets and expansive lake views dotted with islands, is how most people remember Hope. Just 12 miles from Sandpoint, on the North shore of Lake Pend Oreille. Hope found its begining with the building of the Northern Pacific Railroad which has since settled into two unique cities. Hope and East Hope and the name I love Beyond Hope on the Sam Owen Game preserve on the Hope peninsula.In the height of its time, Hope was a bustling town of 3000. Quite a bit of the labor to make the railroad were Chinese, brought over under 25 year contracts, Once the railroad was finished many made their home in Hope. The Historic Hotel Hope, was built by Joseph M. Jeannot in 1897 and still watches over Lake Pend Oreille. In the basement are the tunnels that once allowed guests to go to the railway station. Hotel Hope has seem many faces over the years, including Teddy Roosevelt, Bing Crosby, J.P. Morgan, and Gary Cooper.  Hotel Hope is for sale right now.  
Today the town isn't nearly as full, but you can get a great meal on the floating restraunt or rent a boat at the Hope Marina. Just beyond the marina on the peninsula is the Sam Owen Campground, with over 80 campsites, a wonderful beach, and boat ramp, Sam Owen ranks as one of North Idaho's finest settings. You will want to drive slow through the area as hundreds of whitetail deer make this preserve their home. In the fall and winter Bald Eagles are often seen watching the water for their next meal. 
See Hope Idaho homes for sale 
If you are looking for commercial space to live and work be sure to check out the new listing on 218 W. Main St, Hope ID 83836

Search MLS

Search Homes for Sale
http://www.northidahosandpoint.com to see listings
http://www.lakeandhomes.com Rain Silverhawk
rain@lakeandhomes.comRain Silverhawk RealtorKeller Williams  Realty Coeur d' alene Sandpoint Idaho120 S. Second Ave. |  Sandpoint, ID. 83864 Phone (208)  610-0011  FAX 800-760-1936

Photo taken by Sam Silverhawk overlooking Derr Island
Clark Fork


When coming in from Montana, Clark Fork Idaho is the port of entry to the gorgeous Pend Oreille Scenic Byway along Highway 200. Clark Fork is a small town with the population of 578 but has always been a draw for people seeking the peace and quite that mountain lifestyle has to offer. A large portion of the land is owned by the state and provide the perfect play ground for outdoor recreation.   The most prominent feature Clark Fork, Idaho is the clark Fork river which feeds Lake Pend Oreille the largest lake in Idaho. Much of the area was formed by glaciers and catacalizmic floods. Just about where the Cabinet Gorge dam now stands was a mile high ice dam which formed the Great Lake missoula. (which was the size of Lake Erie and Lake Ontario combined.) The ice dam failed repeatedly with each glacial advancement, causing cataclysmic floods that swept through Idaho and Washington and Oregon. These towering walls of water and glacial ice moved at such tremendous speeds that researchers believe the lake may have empties in as little as 2 to 3 days.Our first inhabitants were the Flathead indians. Meriweather Lewis and William Clark explored the area during the 1806 Lewis and Clark Expedition. In 1864 Northern Pacific Railroad started construction on a railroad line between Lake Superior and Puget Sound. In 1881 construction on the transcontinental line through the Bitterroot and Cabinet Mountains had begun and with the railroad the towns of Clark Fork and Hope were formed.In 1916 a bridge was constructed over the Clark Fork River and ridding the area of the need to operate a ferry. Located at the northeast end of Lake Pend Oreille on the Clark Fork River, this small but active community hosts a full range of outdoor activities, restaurants, and lodging. The Cabinet Gorge dam is just upstream and supplies power to the area. Also upstream is the Cabinet Gorge fish hatchery, designed to handle 20 million Kokanee salmon annually. Clark Fork offers great fishing, wildlife and bird watching, Mountain Biking, Miles of National Forest Service Trails and small town friendliness.
Search MLS

Search Homes for Sale
http://www.northidahosandpoint.com to see listings
http://www.lakeandhomes.com Rain Silverhawk
rain@lakeandhomes.comRain Silverhawk RealtorKeller Williams  Realty Coeur d' alene Sandpoint Idaho120 S. Second Ave. |  Sandpoint, ID. 83864 Phone (208)  610-0011  FAX 800-760-1936
NEW LISTING. 6 bedroom 3 bath home at 282 Krystle Loop Sagle Idaho 83860
Built in 2004 with 1,500 sq. ft. added on in 2010; this quality built modern, upscale, sprawling home offers plenty of room at less than $100 per sq. ft. There are 5 large bedrooms (4 have walk-in closets), 3 full baths, a separate office w/ closet that could be used as a 6th bedroom, a large bonus room above a 2 car garage, large laundry room that is plumbed for two washers and dryers, and a mud room (also with laundry hookups). The house features lots of large, beautiful windows in every room, hardiboard siding, cathedral ceilings, recessed lighting, granite counter tops in the kitchen, ceiling fans, and lots of upgraded features throughout. The home is also completely wired for cable and ethernet. Located on a county maintained road this nearly a half acre with a forest of mature trees, the property features completed landscaping, sprinklers, a privacy fence, a garden shed, and a large deck off the living area and master bedroom with hot tub hookup.
$389,000
Listed by
Rain Silverhawk 208-610-0011
Call to see this home today!
You have so many listings how can you find the time to do a good job for us.
First and foremost, I make sure I have the time to give all my clients and their properties the attention they deserve because it is important to me.
As Benjamin Franklin said, "If you need something done, ask a busy person."
There is an Acrive Rain contest that asks us about some of the negative questions we receive and how we respond to them.  ActiveRain Contest – Winning Over the Naysayers   If you are an agent be sure to visit this contest and share with us some of your stories.
With the quick sales that we have been having I have been working on getting more listings to start of the buying season.  This particular statement I have heard 3 times in the last week, where on earth is that coming from.  Two of these decided to list with me and the third is still thinking about it.  I currently have 21 listings and I normally like to keep between 40-60 to keep things running smoothly.  So how do I find the time to do a good job for my clients.
 I have been doing this for 30 years and am well organized. I have streamlined my tasks so that I can handle a large amount of listings at one time.
I have a fantastic support crew when I need it I get assistance to make sure nothing falls through the cracks I ask for it.
I believe in strong communication and I employ programs to keep my clients in the loop every step of the way and every task attended to.
I am highly energetic and I devote a good amount of that energy to getting my listings sold.
If I was too busy to do a good job I wouldn't be asking for your listing now.
The snowball effect.
I routinely have alot of listings because I am good at selling real estate and I go the extra mile for my clients. The more listings I have, the more advertising I do and the more signs I have on the street. The more signs I have on the street, the more calls I get from buyers. The more buyers I have the more people are exposed to all my listings. The perfect buyer is out there for every house and by getting your home seen by more people will bring that perfect buyer to your door.
Being a real estate agent is more than just a job and a paycheck to me. I love helping people sell their homes and I love helping people find their dream homes. I try to put myself in my clients shoes and treat them like I would want to be treated. I know I would want to know beyond a shadow of a doubt that the person I hired is actually working and working for me. I want that person knowing who I am when I call, keeping my needs in the forefront of their mind, and working towards a successful sale. This is the same thing that each and everyone buying and selling a home needs and wants. My clients are not just numbers, each one is in the middle of one of the biggest life changes they will ever have in their life, and my job is to work hard and make it happen.
If your looking to sell your home in North Idaho give me a call.  I would be happy to list and SELL your home!
Dreaming about owning property? Dream BIG!
Ten Tips to Owning Property
Why not? I've always been a believer in dreams. Having them, shooting forand making  them come true. 
Build foundations under them and dreams CAN come true.
Here are ten tips to BUILD A FOUNDATION to owning property.
1. Make your wishlist.
Go for it! Write down everything about that piece of property that would make you deliriously happy! Don't self-edit. 
2.Find a good loan person.
Like any good advisor, this person can steer you in the right direction for your future investment. Make sure it's someone who not only understands numbers, but has great communication skills and can advise you on the necessary steps to get your money in alignment with your dream. 
3. Find that right REALTOR® who believes in your dream.
This person needs to "get" you! It might happen right away, or take a bit of time with some ongoing dialogue, but ultimately you want to feel like they know exactly what you are aiming for (sometimes before you even do).  With their expertise, they can whittle down that wishlist into what you absolutely can't live without and what you can compromise on. 
4. Share that wishlist with your REALTOR®. Let him or her hone in on what's "wish"ful thinking and what's reality. Maybe shoot for a bit of both? 
Create a clear vision together. More conversations  that you have, the clearer your dream becomes to your  REALTOR®. And sometimes it's not just what you need, but what you want. Those intangibles are just as important as making the monthly payment. 
5. Focus on it like a mantra. Keep it uppermost in your mind. 
Have a visionboard or you can write it down on a piece of paper and put it somewhere that is an hourly/daily reminder of  what you are seeking. Write it in a manner that puts it in the present tense. 
I am buying a cabin on a lake now! 
6. Open up a "Christmas" account.
Remember having to save to buy presents at the end of the year? In college, money was always tight,so I created a Christmas account through my bank and religiously put in money throughout the year. Maybe put a percentage of every paycheck in there. You can even get a big jar and put ALL OF YOUR EXTRA CHANGE IN THERE DAILY. You will be surprised at how it adds up! It is like a Christmas present to yourself. 
7. BELIEVE IN YOUR DREAM.
If you don't, no one else will. 
8. Surround yourself with those who believe you CAN do it.
If you are reaching for a star and just can't touch it, there are those who care about you enough to give you a boost UP; that stepstool that gives you that extra heighth to reach that star! 
9. Write down a date to aim for. 
Even if it comes and goes, you have a target. It takes practice to hit the bullseye. Don't give up if you don't get there in the time alloted. Create a new date. Keep aiming! 
10. Get creative in making it happen!
When your  REALTOR® presents you with that right property, you might have to S-T-R-E-T-C-H to get it! If you really want it and it feels right, there are usually several ways to get it! It takes thinking outside of the box. Selling stocks, an extra vehicle, writing a contingency, moving money, doing a trade, asking for a private contract, gifting….there are myriads of ways to make that dream happen IF you keep the door of opportunity OPEN and tap into the other foundational aspects that you've put into place prior to this. 
Now Get Out There and Dream BIG!
If you are looking for a cabin on a lake, let me help you fulfill your dream! 
Rain Silverhawk 208-610-0011
www.northidahosandpoint.com
What a great way to start off the year.  This year was very active with buyers flocking in to find their dream properties.  I put in 1.7 million in escrow in January alone and most of them I am on both the listing and the selling side.  I am so excited and what a bunch of really  nice clients that I have, I can't wait to see the smiles on their faces on closing day.
If you own a home or land in North Idaho and are thinking of selling, now is the time to list.  Don't wait for the snow to melt, things are hot now.  With very few homes on the market and tons of buyers now is the perfect time to list your home, sell it quickly and be ready to move when spring is in the air and the grass is green.  Call today to find out what your property is worth.
Here is a great re-blog  on the Trains traveling Sandpoint and Bonners Ferry Idaho
North Idaho is a main funnel for trains coming from and heading to Canada. We have plenty and since moving here I have become facinated with them.  The shear power, strength of these brutes just amazes me.  Their beauty as they move through the different landscapes.  
Weather extremes only seems to enhance them.  Like a magnet one is drawn to them.  Or perhaps it is just me.  Most trains coming through are 100 cars or more.  Imagine!  
***************************************************************************
This short video (23 seconds) shows a train starting again after having waited on another to pass.  The domino type sound rushing from car to car as the couplings grab.  Keep in mind the engine for this train is up around to the left beyond the buildings.  The power and strength amazing!
These cars were empty thus the hollow sound.  The same effect when full only a very heavy thunk, thunk, thunk with no less speed.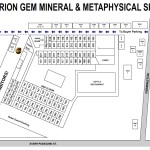 750 W. Starr Pass Blvd., Tucson, AZ 85713
I-10 & Starr Pass Blvd.
January 30-February 14 (Jump start January 29)
Hours: 9:30 a.m.-6:30 p.m.
Clarion Exhibitor List

| | |
| --- | --- |
| ACE OF DIAMONDS MINE | T 3 |
| AFS GEMS | T 11 |
| AHHH MUSE | CONFERENCE ROOM |
| AL RAHIM | RM 109 |
| ALOISIO STONES | T 13 |
| AURALITE 23 MINE CANADA | RM 121 |
| BEZIM GEMS | T 8 |
| BICOLOR GEMAS | RM 102 & T 9 |
| BYART GEMS | RM 110 |
| C N SONS | T 15,16 17 |
| DUKE OF GEMS | RM 119 |
| EARTH LOVE | RM 125 & 127 |
| EMPIRE GEMS | RM 105 – 106 |
| ETHIOPIAN OPAL | RM 122 |
| GEMAS DO BRASIL | RM 114 |
| GEMS N MINERALS | RM 115 |
| GREEN EXPORT GEMS & JEWELRY | RM 118 |
| HERBAL JUNCTION | RM 152 & T 2 |
| ITALIAN TOUCH | OP 2 |
| J S GEMS | T 6 |
| J VILLANI | T 10 |
| JACOB PEDRAS BRUTAS, LTDA | T 21 |
| KEVIN LANE SMITH | FITNESS ROOM |
| LA MINERA PIEDRAS | T 1 |
| LEITE AND FAHD | RM 108 |
| MINEC EXPRESSO MINERAL LTD | LOBBY |
| MINERAL TREASURES | RM 112 |
| MOLDAVITE / T.W. DESIGNS | RM 103 |
| MOROCCAN MINERALS & FOSSILS | Tent in Front of Kettle Restaurant |
| NATURAL BRASIL/ DANIEL FOSCARINI | RM 117 |
| ONOFRI GEMS | RM 104 |
| OPALS FROM EITHOPIA | RM 121 |
| PASSOS GEMS | T 18 |
| PAWAR EXPORT, INDIA | RM 130 |
| R M GEMAS | T 7 |
| ROCK ART | RM 123 |
| SANTIA COLOR GEMS | RM 107 |
| SETH MARANUK DESIGNS | OP 1 |
| TERMINAL T & M PEDRA | RM 116 |
| WORM TOWN | T 4 – T5 |