Clark Fork Idaho home Sold by Rain Silverhawk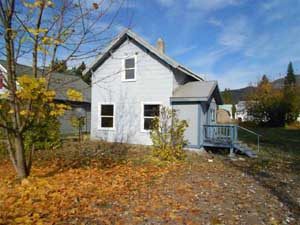 Congratulations Nancy. After selling your home in Dover I was so happy to be able to find you this home in Clark Fork. This 2 bedroom 2 bath that you visited in your youth was completely remodeled last year with plenty of upgrades and everything sparkling and new. I am so very happy for you.
Ask me about Keller Mortgage Zero Plus Loan.  Zero lender fees.
Proud Member Of Associate Leadership Council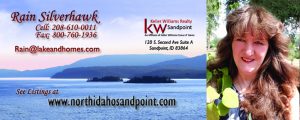 My continued success is  due to people like YOU!
http://www.sandpointlisting.com
http://www.northidahosandpoint.com
https://www.facebook.com/NorthIdahoRealEstate?ref=hl