http://www.northidahosandpoint.com

Energy-saving tips can save you money year-round.

Saving energy whenever you can is important to reducing environmental impact, and it can also have a significant impact on your electricity bills. According to Energy.gov, there are several simple solutions to help save you energy and money: 

Heating water can be a significant expense. Try using less hot water by washing your clothes in cold water or installing low-flow showerheads. Turn down the temperature on the hot water heater
A power strip can help reduce your electricity bill up to $100 a year. By plugging in all of your electronic devices and turning it off when not in use, you can reduce phantom load – the power a device consumes when still plugged in, yet powered off.
Use fans to cut down on heating and cooling expenses. In warmer months, the effect of windchill from the circulating air will help reduce cooling costs. Having your fan spin counter-clockwise in the winter will push warm air down and heat rooms more efficiently.
Use sunlight to your advantage. Keep curtains open on windows that get direct sunlight to help heat your home in the winter.

Simple tips like these can create a happier, healthier and more valuable home. Thank you for thinking of me for all of your real estate needs, and be sure to share my contact information with anyone you know of looking to buy, sell or invest in a home.
http://www.northidahosandpoint.com

Create a calendar for worry-free home maintenance.

Regular maintenance is an important contributor to the value of your home. The following steps will help you create an actionable maintenance calendar, so you feel confident your home is being cared for and kept in the best condition possible.

1. Make a list of what needs regular maintenance. Walk through the house and yard and jot it all down on a list. Write down small things like weeding the garden beds and big things like cleaning the chimney.
2. Take your list and decide how often each chore needs to be done. Air filters may need to be changed monthly, but windows may only need to be cleaned twice a year.
3. Meet with your family and determine who will perform each task. Are the kids going to mow the lawn? Is your spouse on board? Have you divided up the chores equally? Will you pay your kids for these tasks and, if so, how much? Consider which maintenance items require a pro.
4. Schedule your maintenance and set reminders on your phone. If you can auto-schedule maintenance such as AC and furnace checkups, call to set that up now.

Simple tips like these can create a happier, healthier and more valuable home. Thank you for thinking of me for all of your real estate needs, and be sure to share my contact information with anyone you know of looking to buy, sell or invest in a home.

You can keep your home in top shape with simple tasks throughout the year. This month, be sure to:

Check your attic for birds, squirrels, raccoons, etc.

Pour 1 gallon of water down unused drains.

Clean the refrigerator drain pan.

Inspect your dishwasher for leaks.

Check the operation of your sump pump if you have one.

Have your air ducts cleaned.


Service your kitchen disposal by grinding several cups of ice cubes.

As always, I appreciate referrals from my friends and past clients. If you know of anyone who is looking to buy or sell real estate, please send them my way!
Rain Silverhawk SRS, ALC, e-pro,
SP36782
Keller Williams
Real Estate Agent
208-610-0011
www.northidahosandpoint.com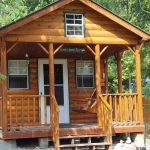 A unique opportunity to own this completely remodeled 2 bedroom 2 bath home overlooking, and frontage of, Providence Lake. Includes a 1/14 share in the Timber Basin 80 acre Airpark Community. Great private and registered airport located in Sagle Idaho near Bottle and Garfield Bays of Lake Pend Oreille. A 2,200 foot runway. The original home has been completely upgraded – bathrooms, wiring, new carpet, paint, wall air conditioning, and is ready to move in. Space to build personal hangar available must have pilots license to purchase.. $189,000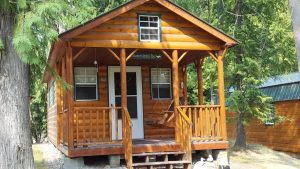 Also available is another property that includes a hangar and log sided cabin. Quality Hangar with sealed concrete floor. Newer cozy 336 Sq. Ft. cabin with bathroom, kitchen, and Murphy bed in the living room/dining room. Relax on the porch swing and enjoy the wildlife and quiet. Must have pilots license to purchase. $149,000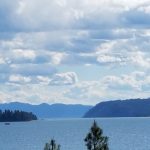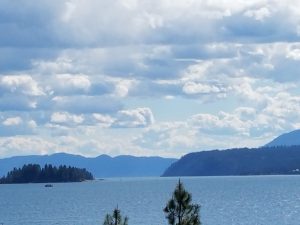 Unsurpassed 180 degree views of Lake Pend Oreille, The Hope Islands, The Hope Peninsula to Monarchs and South down the lake way past Garfield Bay. This southern exposure 2 bed 1 bath cottage sits on .20 usable acres with a large fenced yard, 1 car garage, mature trees, fireplace, and plenty of room and level ground. Owners just went through making repairs, installed a french drain, newly painted and ready to move in. Just minutes from Marina and on a county maintained road making this a perfect vacation home or enjoy it year round.
$249,000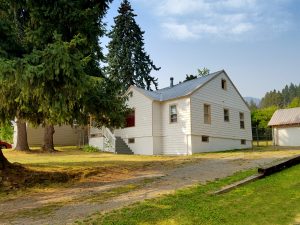 Call Rain Silverhawk 208-610-0011
Keller Williams Realty Coeur d' alene Sandpoint Idaho
Christmas is in the air and so are the fireworks. Coeur d' alene Idaho is a treat to the senses during the holidays. Recently USA Today Readers' Choice List of the best holiday light shows in America named The Coeur d'Alene Resort Holiday Light Show Number 4. This Idaho wonderland of over 1.5 million lights and the largest on-the-water holiday light display in America. A lake cruise "Journey to the North Pole" takes eager children to visits Santa's North Pole Toy Workshop where America's Tallest Floating Christmas Tree towers above the lake with thousands of twinkling lights. Each year the day after thanksgiving there is a tree lighting ceremony and fireworks. This impressive display certainly kicks off the holiday season with a flare.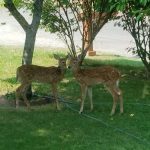 Congrats Jim and Barb on your new home in Bonners Ferry.  It was a delight to see the neighbors welcome you to your new home.  Welcome home deer.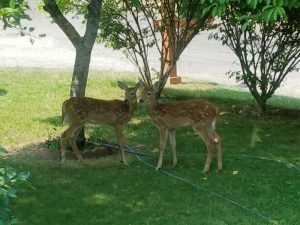 PRIVATE ON THE EDGE OF TOWN. This 3 Br 1 3/4 bath home is a dream for the gardening enthusiast. Living room has wood floors, master Br downstairs with walk in closet and 3/4 bath. Kitchen has gas range & pantry. Gas FA. Porch off of the back. Fruit trees, grapes, fenced garden area, metal roof, double paned window, detached garage.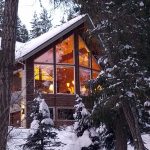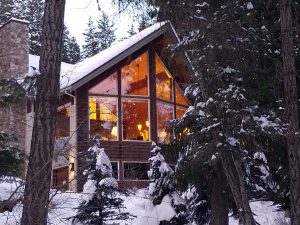 Congratulations Sandra and Jeff on your new home in Sandpoint Idaho.  Another great team effort with Ron and Jackie.
Luxurious getaway, just off the beaten path. Only the finest materials & craftsmanship combine for stunning effect with custom wrought ironwork, Montana slate, & Hickory flooring. A wall of windows overlooks the forest and the lake, just yards away. Exquisitely scaled spaces include a chef's dream kitchen with Wolf range/oven, granite counters and island and generous pantry. The main bedroom suite boasts a walk-in shower, deep soaking tub with ceiling faucet & dressing room that could serve as an additional bedroom. Covered porch with hot tub enjoys the view. Stately office overlooks the living room from a loft with reading nook. Upstairs bedroom is plumbed for a private bath. Shop, rec room & storage are on the daylight level. Full guest suite over detached garage with its own kitchen and lux bath included in bedroom count. All nestled on a beautiful lot with private courtyard 1/2 mile from Hawkins' Point boat launch, well worth the 15 minute scenic drive to town.
I hope you enjoy your new home for years to come.