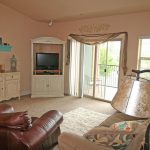 Congratulations Steve and Julie on your new Condo!!  This particular on was a 3 bedroom 2 bath condo with cathedral ceilings, granite counter tops, new appliances and carpet. One car garage and beautiful clubhouse and fitness center with a great location.If you are looking for a condo in North Idaho give Rain Silverhawk 208-610-0011 a call
Search MLS

Search Homes for Sale
http://www.northidahosandpoint.com to see listings
http://www.lakeandhomes.com Rain Silverhawk
rain@lakeandhomes.comRain Silverhawk RealtorKeller Williams  Realty Coeur d' alene Sandpoint Idaho120 S. Second Ave. |  Sandpoint, ID. 83864 Phone (208)  610-0011  FAX 800-760-1936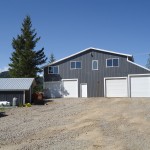 Rain Silverhawk had 3 sales this week.
Congratulations to the Currys for their new property in Sandpoint Idaho
This 20 acre parcel backs up to USFS land has no near neighbors in sight, Has a 55×50 2750 sqft shop with 5 roll up doors, 4 hydraulic lifts, drilled well and installed septic. The bonus is that the 2000 sq ft home has been started and is at the drywall stage ready for you to finish. Private drive with 2 gates, abandoned horizontal mine on property flowing with water and a little mining cabin has been used as rental. Top of the world views and this one will be a real treat for someone who can finish out the home.
SOLD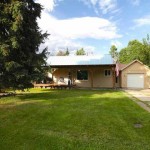 Congratulations BJ and Samantha on your new home in Clark Fork Idaho
Cozy & rustic two bedroom cabin located in
the small, close-knit community of Clark
Fork. This home is situated in the heart of
town with all the local conveniences just a
few blocks away… parks, churches, post
office, middle school, high school, library,
city hall, markets, etc. This home has many
upgraded features: hand crafted cabinets,
slate counters, exposed beams, high
efficiency Blaze King wood stove, and the
original brick fireplace. The bathroom has
been updated with tile flooring, tile counters
, glass sink, & tiled shower. The three car
garage is insulated & includes a shop with
workbenches, a two year old Kuma wood
stove as well as 240V power on both the
north & south ends of the shop. Garage has
two separate car entries and exits. Durable
metal roof, covered front porch & covered
back deck – all located on a quiet cul-de
-sac. It even includes a treehouse and tire
swing! All of these features give this home
a charm to match that of the town of Clark
Fork. Priced to sell!
VA loans are the most misunderstood mortgage program in America. Industry professionals and consumers often receive incorrect data when they inquire about them. In fact, misconceptions about the government guaranteed home loan program are so prevalent that a recent VA survey found that approximately half of all military veterans do not understand it.
With this in mind, we would like to debunk the most common myths about VA Loans.
Myth 1: The VA loan benefit has a "one time" use.
Fact: Veterans and active duty military can use the VA loan many times. There is a limit to the borrower's entitlement. The entitlement is the amount of loan the VA will guarantee. If the borrower exceeds their entitlement, they may have to make a down payment. Never the less, there are no limitations on how many times a Veteran or Active Duty Service Member can get a VA loan.
Myth 2: VA home loan benefits expire if they are not used.
Fact: For eligible participants, VA mortgage benefits never expire. This myth stems from confusion over the veteran benefit for education. Typically, the Montgomery GI Bill benefits expire 10 years after discharge.
Myth 3: A borrower can only have one VA loan at a time.
Fact: You can have two (or more) VA loans out at the same time as long as you have not exceeded your maximum entitlement and eligibility. In order to have more than one VA loan, the borrower must be able to afford both payments and sufficient entitlement is required. If the borrower exceeds their entitlement, they may be required to make a down payment.
Myth 4: If you have a VA loan, you cannot lease the home.
Fact: By law, homeowners with VA loans may rent out their home. If the home is located in a non-rental subdivision, the VA will not guarantee the loan. If the home is located in a subdivision (such as a co-op) where the other owners can deny or approve a tenant, the VA will not approve the financing. When an individual applies for a VA loan, they certify that they intend on making the home their primary residence. Borrowers cannot use their VA benefits to buy property for rental purposes except if they are using their benefits to buy a duplex, triplex or fourplex. Under these circumstances, the borrower must certify that they will occupy one of the units.
Myth 5: If a borrower has a short sale or foreclosure on a VA loan, they cannot have another VA loan.
Fact: If a borrower has a claim on their entitlement, they will still be able to get another VA loan, but the maximum amount they would otherwise qualify for may be less. For example, Mr. Smith had a home with a $100,000 VA loan that foreclosed in 2012. If Mr. Smith buys a home in a low cost area, he will have enough remaining eligibility for a $317,000 purchase with $0 money down.  If he did not have the foreclosure, he would have been able to obtain another VA loan up to $417,000 with no money down payment.
Veterans and Active duty military deserve affordable home ownership. In recent years, the VA loan made up roughly 13% of all home purchase financing. This program remains underused largely because of misinformation. By separating facts from myth, more of America's military would be able to realize their own American Dream.
Cabinet Vista Lot 19 Looking for a beautiful piece of acreage full of trees and with mountain views? Be sure to see this 23 acre parcel chocked full of breath taking views. Driveway is roughed in, several home sites to choose from, well treed with some open meadows. Electric and phone nearby, privacy and close to town. Listed at $75,000
There are more adjoining parcels available so be sure to see them all.
SOLD
Congratulations to The Guylls on their purchase of Lot 19, I hope you have many wonderful years there.
The next section of the Pinterest series is on Hashtags.  What are they and how to use hashtags on Pinterest
A keyword is a word that you want to be found under when someone uses it in a search.
Hashtags are a pound sign # immediately followed by a keyword. They're used for categorization on social media. Hashtags are used for social media platforms like Twitter, Facebook, Instagram, Tumblr GooglePlus and Pinterest.
I just went to pinterest and put in my last name #silverhawk  I came up with a great page containing 2 things.  Our gemstones and there was a cartoon with the Silverhawk name.  This tells me that if I want my name in conjunction with my real estate pinterest site then I need to add some text in the pins and some hashtags.
Here are some of the basic tips to using hashtags on pinterest.
1) It is a good idea to use Hashtags in your pins.  Remember you do not want any more than 2 per post. Hashtags are only clickable in a Pin description. Putting them in your username, about section, or in board titles does not do you any good.
2) Just like with other social networks, hashtags act as a keyword to bring all of the Pins using that same hashtag together 
3)  Branding your Pinterest page with your own special hashtag is a great way to define your items.
By branding all your pins about a area niche with a unique hashtag, you can break this information out into a separate stream of information and give people an easy way to share information about. To register your hashtag go to http://www.hashtags.org
4) Pins that have a keyword hidden in the URL/Photo name/ page tied to the Pin will show up in the search results. It's important to consider this when naming your pages and  images, or when you're linking a pin back to your website URL. Even if you  don't plan on pinning a photo on your blog or website doesn't one of your visitors won't and you want those images to be working for you.
As you are working on your social networkings sites like pinterest be sure to add in a few hashtags on your pins and posts.
Great deals come in all different sizes.  I have always loved this home and now it is on the market as a bank owned foreclosure. Once listed for 1,9 million it is now on the market for $829,000
Randal Franz at remax has this waterfront estate  complete with a 4588 square foot Caribou Creek log home, indoor pool, garage, horse set up, shop, barn, dock on 24.60 acres. It is rare to find a waterfront parcel so large.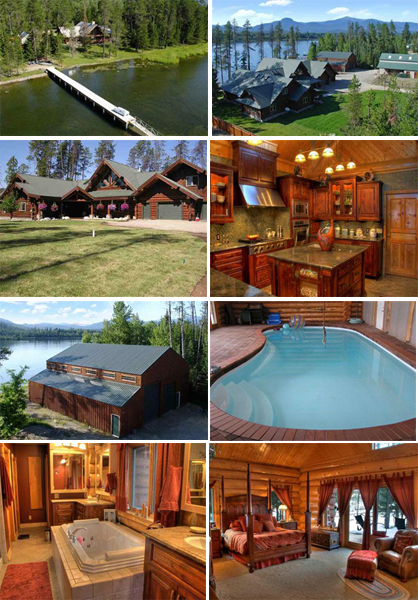 This magnificent 3 Bedroom/2.5 bath Caribou Creek log home has so much to offer, with exquisite custom detail in every room. When you enter through the main entrance the wall of windows looks straight through to the lake, with beautiful log beams in the high ceilings. An amazing gourmet kitchen with plenty of dining space to entertain. Granite counter tops, built in fridge and dishwasher and double oven. A spacious master room with a dream bathroom including jetted tub, double: closets, vanity, and shower heads. The other two bedrooms share a large Jack and Jill bathroom and each have a loft space above the room. Great office space with built in desks, bonus/workout room on the other side of the house. Year round fun with large beach frontage with dock as well as a beautiful indoor pool overlooking the river. Lots of patio and covered deck area for year round enjoyment of this peaceful river front setting. Two separate large storage buildings with shop and horse set up. This home was on the market for 1,995,000 and has been reduced down to $829,000
Attention pilots 5.70 acre parcel near Timber Basin Airfield, Providence Lake and minutes from Garfield Bay. Great property to camp on or build your dream home.  Driveway and cleared building site surrounded by big trees, outstanding mountain views and tons of wildlife. A great place to build your dream hom. Phone and electric nearby and no CCRs. Owner financing may be possible. Contact Rain Silverhawk of Keller Williams (208)610-0011
Equal Housing Opportunity


Information Deemed Accurate but not Guaranteed
Providence Lake Loop
Sagle, ID 83860 


$65,000

PROPERTY DETAILS

| | |
| --- | --- |
| Price | $65,000 |
| Lot Size | 5.70 |
| Schools | Lake Pend Oreille |
| Area | Sagle |
| Address | 00 Providence Lake Loop |
| City / Locality | Sagle, ID 83860 |
Total Privacy With Filtered Lake & Mountain Views! Wonderful 3 bdrm, 2.5 bath home w/open floor plan, 2,919 sq ft, tongue & groove vaulted ceilings, built-in fireplace, laundry room & central air. Handicap access throughout main floor of home. Open deck w/outdoor seating & covered hot tub, perfect for year around entertainment. All on 5 wooded acres, nice garden area, fruit trees, sprinkler system, beautifully landscaped, attached over sized 2-car garage, & large detached 4 bay shop w/lots of storage. Owner will consider lease option.
Rain Silverhawk

208-610-0011


Keller Williams Realty

Privacy With Lake views 3 bed 2.5 bath


502 Overlake View Road
Cocolalla, ID 83813


3 Beds 2.5 Baths




$300,000

PROPERTY DETAILS

| | |
| --- | --- |
| Price | $300,000 |
| Bedroom(s) | 3 |
| Bathroom(s) | 2.5 |
| Garage | 2 |
| Year | 1995 |
| Lot Size | 5.06 |
| Schools | Lake Pend Oreille |
| Area | Cocoalla |
| Square Feet | 2919 |
| Address | 502 Overlake View Road |
| City / Locality | Cocolalla, ID 83813 |