Spirit Lake
Spirit Lake is well known for its outstanding bass and Kokanee salmon fishing and offers clear, warm, uncongested boating and flat glass water skiing. Served by two resorts, Spirit Lake has 12 miles of shoreline, is 4.5 miles long and one mile wide. 100 feet at its deepest. Spirit Lake is the highest of all small lakes in North Idaho with an elevation of 2,400 feet and is one of only two sealed bottom lakes in the world. SandPoint is 30 minutes north and Coeur d'Alene is 30 minutes south, and one hour from Spokane, Spirit Lake has easy access to cities, while maintaining the small town atmosphere. Rathdrum, Hayden Lake, and Athol are the closest communities. With timber land and majestic waterfront views it is a retreat to see the beautiful water of this fascinating "Lake of the Spirits".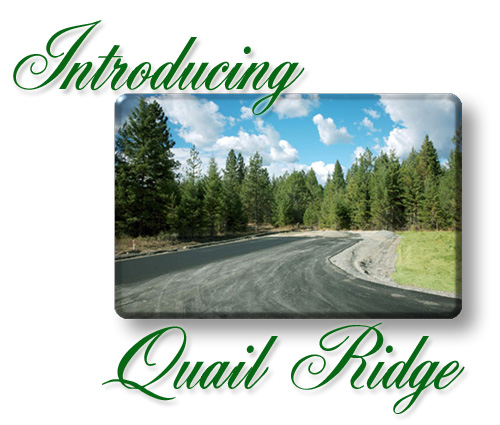 5 acre parcels
Many Parcels border State lands
Close to town, golf and a recreational lake.
Paved roads and underground utilities
Virtually unlimited recreational land surrounding the project
Area of great water producing wells
Some parcels offered with water.
For more information contact Rain Silverhawk

208 610-0011
Lot #1
State land on 2 sides
SOLD
Lot #1
State land on 1 side
$96,450
Lot #2
State land on 1 side
SOLD
Lot #2
$92,000
Lot #3
State land on 1 side
$95,500
Lot #3
SOLD
Lot #4
State land on 1 side
95,750
Lot #4
PENDING
Lot #5
State land on 1 side
$94,350
Lot #5
1/2 interest in well
$96,450
Lot #6
State land on 1 side
SOLD
Lot #6
1/2 interest in well
SOLD
Lot #7
State land on 1 side
$94,500
Lot #7
$88,750
Lot #8
State land on 1 side
$92,250
Lot #8
$84,500
Lot #9
State land on 1 side
$89,500
Lot #9
$82,500
Lot #10
State land on 1 side
$89,500
Lot #10
$79,900
Lot #11
State land on 1 side
$89,150
Lot #11
$79,900
Lot #12
State land on 1 side
$81,500
Lot #12
$74,500
Lot #13
State land on 1 side
$79,500
Lot #13
$69,900
Lot #14
State land on 1 side
$79,500
Lot #14
SOLD
Lot #15
State land on 1 side
SOLD
Lot #15
$69,990
Lot #16
State land on 2 sides
$84,500
Lot #16
State land on 1 side
$86,500