IDAHO
| | | |
| --- | --- | --- |
| | NORTH IDAHO DIRECTORY. AND VISITOR INFORMATION | |

Search entire MLS

Rain is a member of 2 MLS areas.
Please click the links below to access the MLS listings

Coeur D'Alene and Sandpoint MLS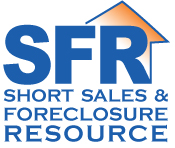 I am certified as a Short sale and foreclosure resource.
A good portion of my time lately has been in the area of short sales. If you are finding yourself in the position of not being able to pay your mortgage, now is the time to do something. I am here to tell you it is not hopeless, although I am sure it feels that way. Please drop me an email or give me a call and I will point you in the right direction to getting things back on track.
What is a short sale? Click here to get information on the short sale process
Where are the deals?
Click here if you would like a list of available short sales or bank owned properties

Welcome to Rain Silverhawk's Real Estate website. Northern Idaho is one of the prettiest places on the face of the earth. Lush forests, an abundance of wildlife, clean air, low crime, majestic views, lakes and rivers everywhere. A true sportsmans paradise with skiing at Schweitzer, boating on one of the many lakes like Lake Pend Oreille or Lake Couer d' Alene. Canoeing on Priest Lake or the Clark Fork river, hunting, fishing, and snow mobiling in the Kaniksu national forest. Or take a scenic drive on the Selkirk Loop scenic byway. Idaho is a great place to raise a family, or to live out your days on your slice of paradise.

I am a full-service career Real Estate Agent serving the entire Idaho Panhandle. I represent both buyers and sellers and cooperate with all other real estate companies and Realtors in the area. This means I can help you with any home that is for sale in including For Sale by Owner listings in the Idaho Real Estate Market.

If you are considering selling your home or land please come talk to me.

Each home is showcased with flyers, brochures, ads and a high quality virtual tours at no cost to you. I network with 360 plus agents in our area and with hundreds of sites on the web, to give your home or property the best chance at being seen by a worldwide audience.
Keep up with the listings
Looking for property? I have a wonderful listing cart that will send you a list a properties meeting your criteria. The neat thing about it is that you can delete those properties you are not interested in so you are not looking through properties you don't want. You will receive an email when new properties matching your needs comes on the market. You will have access to all the pictures, the listing information and if you need plat maps or more information you can always let me know and I will send them to you.

Idaho Real Estate Information
| | |
| --- | --- |
| Please take your time and browse through this entire site. You will find a wealth of information here pertaining to all aspects of North Idaho Real Estate. On the navigation bar to the right you will find information for Buyers, Sellers and people looking to relocate to Idaho. If you are relocating to idaho, you will find information on schools, area attractions, miscellaneous statistics, maps, etc. You will also find information and articles on handling real estate transactions, real estate news, and mortgage information. | |
I look forward to any opportunities to help you with your Real Estate needs. Call (208) 610-0011 or you can email me today!
Serving Sandpoint, Hope, Clark Fork, Sagle, Cocollala, Careywood, Dover, Garfield Bay, Laclede, Old Town, Priest River, Priest Lake, Schweitzer, Bonners Ferry, Moyie Springs and surrounding areas. Looking for real estate, be sure to view the MLS listings. We offer both the Selkirk MLS and the Couer d' Alene MLS. You can also find a business, an artist, ranch or get information about our area.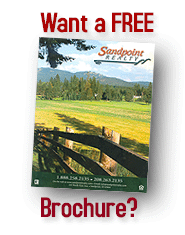 SHOWCASE
See all virtual tours
---

---
Rain Silverhawk Realtor Sandpoint Idaho is a proud member of the ActiveRain Real Estate Network, a free online community to help real estate professionals grow their business.
Rain Silverhawk Sandpoint Realty
Idaho Real Estate Agents
Real Estate Agents Directory provides links to real estate sources Nationwide and Around the World; links to MLS Search, Property Listings, Real Estate News and Information; listings for Vacation Rentals, Construction, House Plans, Home Decor, Mortgage, Insurance and other real estate related businesses.
| | |
| --- | --- |
| | Awarded Top 10% in the Nation for Consumer Satisfaction by the Internet Consumer Group |